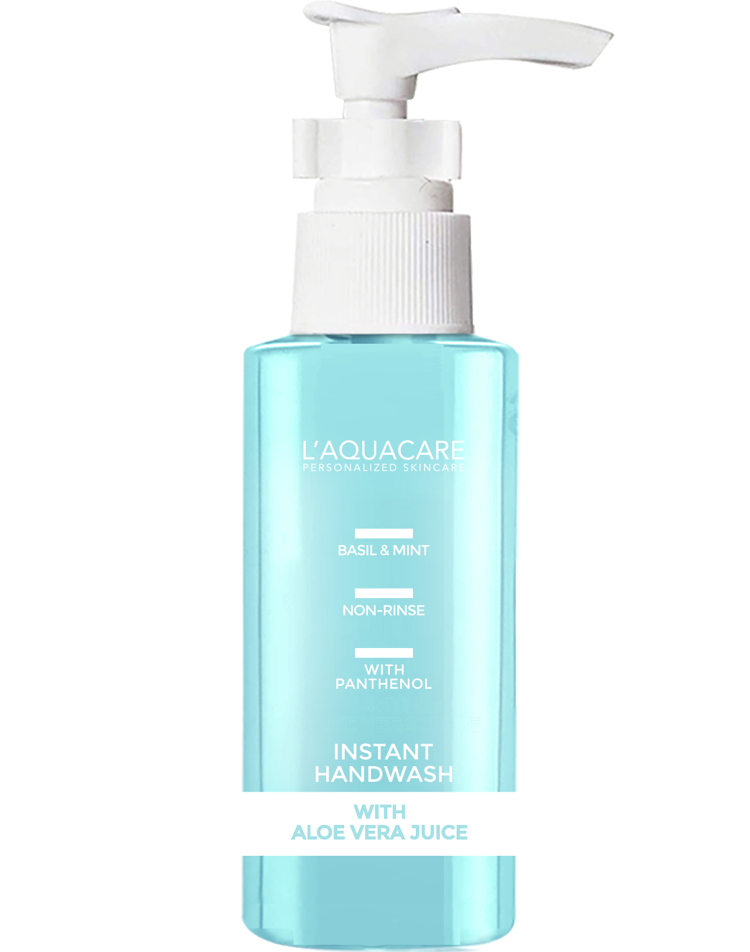 L'Aquacare Basil Mint Instant Hand Sanitizer 95ml
Product Details:
Non-flammable formula

Kills bacteria on your hand gently without alcohol*

6 Natural Extracts help to protect your skin against microbiotics

Rinse free

pH 6.0-7.0 gentle for your skin

Contains Aloe Vera Juice for moisturizing

95ml easy to carry around and ideal for office and home uses

Best before: 36 months / after opening: 12 months
*Active Ingredients:
Phenoxyethanol, Benzalkonium Chloride
Natural Ingredients:
Aloe Barbadensis Leaf Juice
Cinnamomum Cassia Bark Extract
Glycine Max (Soyabean) Seed Extract
Rosmarinus Officinalis Extract
Citrus Reticulata (Tangerine) Peel Extract
Cassia Tora Seed Extract
Mentha Arvensis Extract
How to use:
Apply product to the palm of one hand.
Rub hands together.
Rub the product over all surfaces of hands and fingers until hands are dry.
Cautions:
For external use only, for hands only

In case of contact with eyes, rinse immediately with plenty of water

Keep in cool, dry place away from direct sunlight

Children use this product must be under adult supervision

In the unlikely event of irritation, please discontinue use

If persistent irritation occurs, seek medical attention.

All photos are for reference only may differ from the actual product